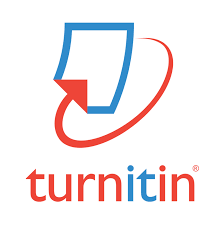 The Turnitin Plagiarism Detection Service can help you to reference your material correctly when you write a course assignment, paper, or dissertation.
Your course instructor may ask you to submit your work electronically to the Turnitin service in order to check for plagiarism (submission to Turnitin is usually through a link in your Blackboard course). Your tutor can also submit your work to the system themselves should they wish to do so (for instance if you have handed in an electronic copy of your work through some other method)
Once your work has been submitted, the Turnitin service produces a 'Similarity Report' which highlights any matches between your work and text found in millions of online articles and webpages. Your tutor may or may not allow you to view these similarity reports (the tutor decides this on a per-assignment basis).
Turnitin is currently only available for you to use if your tutor decides that they will use it in their Blackboard course. There is currently no service for you to self-check your work without it first being configured by the instructor.
What is plagiarism and how can you avoid it?
If you would like to find out more about plagiarism, and how to avoid it, you can do so by going to the Academic Integrity Check list on the What is Academic Integrity? section of the Academic Skills website. For more in-depth help take the Referencing and Understanding Plagiarism module in Skills for Study (make sure that you are logged into the VPN before using Skills for Study).
IMPORTANT
–  If your document contains tables, charts, graphs, or images,
you are strongly advised to convert your document to PDF prior to submitting to Turnitin.
  In Microsoft Office, you can do this by choosing the 'save as…' option and then selecting .pdf.  You should also make sure you convert your file to PDF if it was created using Open Office (where your original file will have a .odt file extension).  Submitting .odt files to Turnitin may result in images / graphs being stripped from your submission.

Submitting an assignment and accessing feedback – This guide explains the process of submitting your assignment to Turnitin. Make sure you follow this guide carefully, and most importantly be sure to make a note of the Receipt ID for your submission. This is your proof that you successfully submitted your assignment.

Checking your submission ID after you have submitted – This guide explains how to view and download your submission ID / digital receipt after you have submitted.  This can be useful if you did not make a note of your submission ID or did not receive a receipt email for some reason.

Checking information about a Turnitin assignment – This guide explains the process of finding out more information about your Turnitin assignment, such as whether late submissions are allowed, and whether you are allowed to re-submit work after your first submission.

Viewing rubrics attached to a Turnitin assignment – This guide explains how to view a rubric attached to a Turnitin assignment. Note that not all tutors will use Turnitin rubrics, so this guide may not apply to every assignment.

Viewing your submission and accessing feedback – This guide explains how to view a submission you have already made, and how to access feedback in the event that your tutor has used GradeMark to mark submissions online.

Viewing and interacting with your 'similarity report' – This guide explains how to view the similarity report for your submission (if the assignment is configured to allow this).  The similarity report identifies any text in your work which match other online sources.

Tips on uploading Excel files to Turnitin – This page provides a list of tips relating to submitting an excel file to Turnitin.  You should read these tips to help ensure that you are able to submit your Excel file to Turnitin successfully.

Please note that if you are re-submitting work to Turnitin (and your tutor has allowed students to see their originality reports), your new originality report may not be available until 24 hours after re-submitting.  This rule is usually enforced following your third re-submission.