If you set up a Library Talis reading list for a module, you can add links to the Reading List to your Blackboard course:
Add a Reading List menu item – this links to the entire list.
Add a Reading List link as part of your course content from the "Build Content" options- you can add a link to the entire list or sections within it. For example, you may want to set up week by week sections to the reading list, or sections by topic.
See the Library guide to setting up a Reading list.
Add a Reading list link to the course menu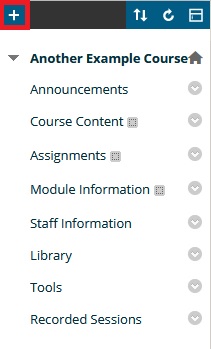 Select the + (plus) button in the top left of the course menu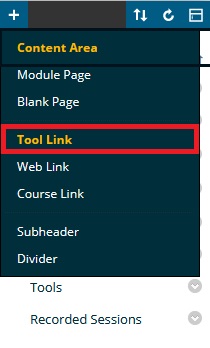 In this drop down menu, select "Tool Link"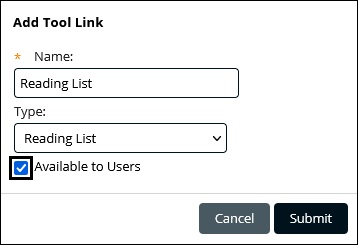 Name your menu item and select the tool link type "Reading List"
Leave the box "Available to Users" if you wish for the link to be hidden from students, or check the box to make the link immediately available. You can always edit link availability using these instructions.
Select "Submit" to create your Reading List link
Video Guide