After your reading list is created, follow these steps to add a link to your Reading List from within your Blackboard course. For more information about Reading Lists creation check our online resources or contact Library Enquiries @ Southampton.
Below you can find a tutorial video, and a step by step guide.
Video
Step by Step
1. Check that Edit Mode is turned ON.  This can be switched by clicking ON or OFF.

2. Look at your Blackboard course menu.  Hover your mouse over the + (plus) icon.
3. A menu appears, select to add a Tool Link.

4. In the Name box, enter Reading List.
5. For type, select Reading List from the dropdown menu.
6. Select Available to Users so that students will be able to access the link.
7. Select Submit.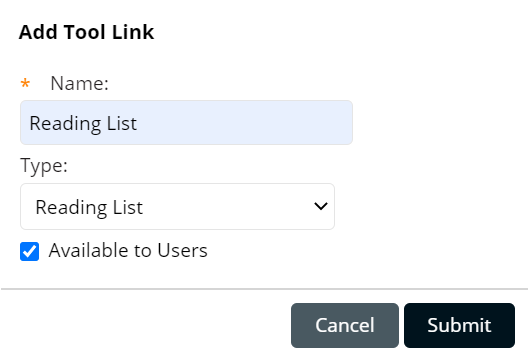 8. Your Reading List link will be created. You can re-position it within the course menu by clicking and dragging the up and down arrow icon beside it.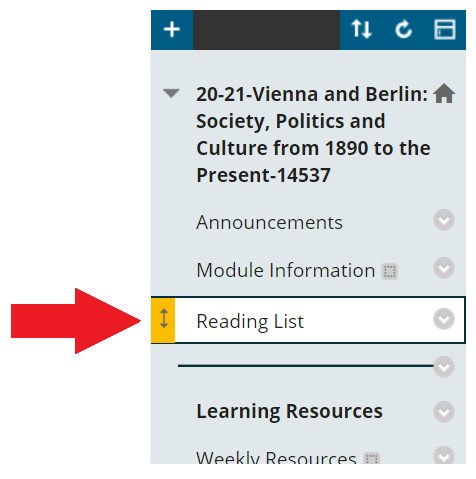 9. When you or you students select that menu item, you will be redirected to the Reading Lists page for that course.