Completing a research project in many disciplines is becoming team based, with each student contributing their own knowledge and expertise to solve problems.
The ability to work with fellow students toward a common goal or project is an important skill. You may find the following tips useful:
1. Share the Burden
Even with meticulous planning and hard work, there are always more readings to finish and tasks to complete. One option is to team up with others to divide and conquer these tasks. Throughout this semester, Splitting up readings and note-taking responsibilities, creating group study guides, writing practice problems for each other, and jointly completing projects will save time.
2. Exchange Ideas
It's easy to get stuck on a project or problem and not know where to go. Oftentimes, students have trouble seeing beyond their first impressions or initial ideas. Rather than keeping this struggle private, you should talk with others on your programme who will likely provide you with valuable insights on how to move forward.
Working in writing groups is one option that that some students recommend, especially if you are working with colleagues who are open and honest when providing feedback.  Reading and giving feedback on what others have written can help you see areas in your writing that need improving.
3. Expand Your Skill Set
While each student has strengths that they bring to the table, they also have areas for growth. Some students enjoy writing and can get through writing tasks quickly. However, some students find that tasks involving writing a literature review or quantitative analysis are more challenging and take a little bit longer. Students can work with others who have skills that they lack in order to learn from them.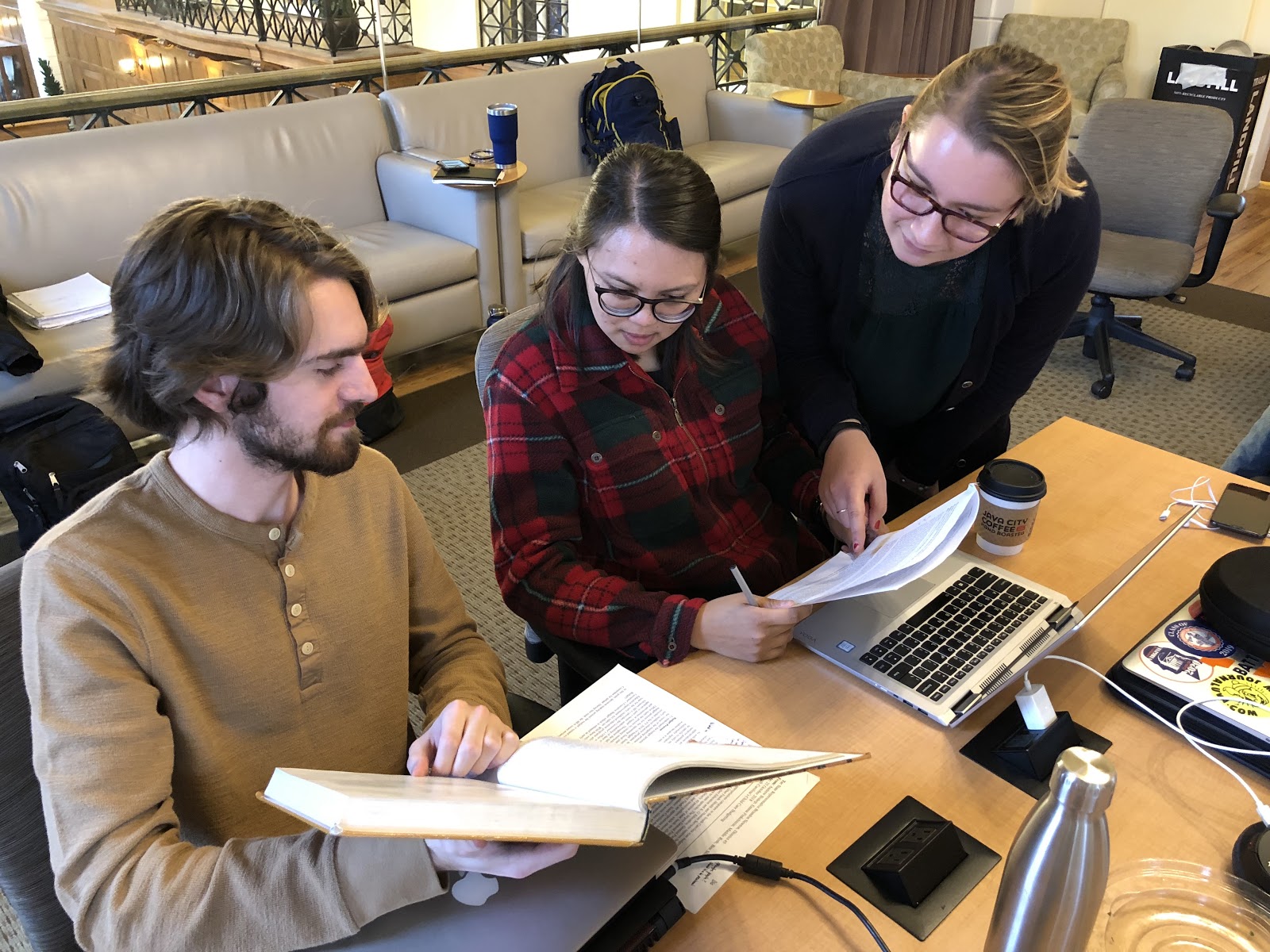 Group work is an integral part of your studies. Working on a group project will improve your skills. You can find out more information on our Group Work page.
This completes the project management section. Move on to the Managing Data module.