After you complete this section you will be able to:
understand the purpose of a literature review
describe different resource types
create and conduct a literature search
evaluate the resources you find
describe the main structural principles of a literature review chapter
What is a Literature Review?

There are various reasons for writing a literature review, such as establishing known facts about a subject and identifying key authors and theories in the field. Most importantly, though, a good literature review should clearly identify relevant gaps in the current research, allowing you to shape your research question(s) and outline how and where you are going to enter the research field.
Please click on the image below to view two LinkedIn Learning videos that describe the purpose of a literature review and how to develop your literature review. You will need your university username and password. You do not need to connect your LinkedIn account.
Our Literature reviews guide will help you with planning.
Please see some examples of literature reviews published as journal articles below.
Okuyama, A., Wagner, C. and Bijnen, B. (2014) 'Speaking up for patient safety by hospital-based health care professionals: a literature review', BMC Health Services Research, 14(1), p. 61.  
Galhena, D.H., Freed, R. and Maredia, K.M. (2013) 'Home gardens: a promising approach to enhance household food security and wellbeing', Agriculture & Food Security, 2(1), p. 8. 
Take a couple of minutes to complete the drag and drop activity below to check your understanding. Click on the image below (opens a new window).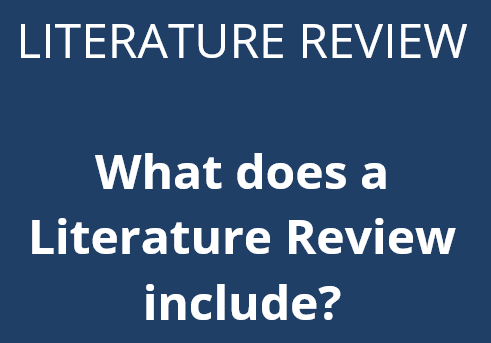 Before starting your literature review, take some time to understand different resource types. The next section describes how information is created and shared in different forms, including journals, news, archives and more.