Preparing and planning your search
The key to your literature review will be a literature search. Translating a question or an assignment, into a search strategy or statement is an important first step in tracking down the information you need. Developing a search strategy starts by you thinking about the kinds of words related to your topic that you might expect to find in books or in journal articles. You can use a good search statement to search a variety of sources, including databases and library catalogues.
Before starting your review, you will need to identify library resources to help you with your search. Your search will be more comprehensive than searching your favourite search engine.
This Resources Evaluation tutorial called 'Beyond Google' will explain why.
You will need your university username and password. You do not need to connect your LinkedIn account.
Places to start
Library Search will enable you to find books, journal articles, reports, dissertations, etc. you can find out more information on how to find resources and how to use your library account on our Library Search help page. Please email us at libenqs@soton.ac.uk if you have any questions.
Follow the Identify Resources link below to find out about resources available for your subject and watch the LinkedIn Learning tutorial that describes the reasons and process for searching a database.
The Search Strategies tutorial is essential viewing for understanding how to structure a search. It will introduce Boolean Operators and truncation.
In the Advanced Search Strategies section learn how some databases use subject headings to code the contents.
You will find lots of database help tutorials available at http://library.soton.ac.uk/sash/workshops/online-training
The next section covers evaluating the resources you have found.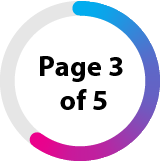 Subject guides and subject databases

The Library subject guides are the place to start when you need to identify resources linked to your area of study. These pages bring together subject resources, including subject databases, which will help you find information for your research. Find out how by following our subject guide tutorial. Please click on the image below to start the interactive (opens a new window):

The link to our subjects guide page is http://library.soton.ac.uk/home/subjects

Please watch this LinkedIn Learning tutorial that describes the reasons and process for searching a database. You will need your university username and password. You do not need to connect your LinkedIn account.

LinkedIn Learning tutorial

You will need to plan your literature search and create a search strategy. Please complete the activity below to enable you to do this.

Allow approximately 16 minutes to complete this learning activity.

By the end of this activity you should be able to…

explain what a search strategy is
identify key concepts and key words in a search question
use search tools and techniques, such as Boolean operators, phrase searching, and wild cards

Please click on the image below to start the interactive (opens in a new window):

If you would like to know more about Boolean operator searching (AND,OR, NOT) please watch the LinkedIn Learning tutorial below. You will need your university username and password. You do not need to connect your LinkedIn account.

LinkedIn Learning tutorial

Subject headings are descriptive terms added to databases such as Medline, EMBASE and CINAHL to describe articles. One single subject heading is used to describe a concept, e.g. stroke for cerebrovascular accident or CVA. This means you don't need to worry about variation in spelling or jargon.

Using subject headings usually means you will find more relevant results. 

However, not all concepts neatly fit a subject heading, so you may have to do a combination of free text searching and subject headings.

Watch this 6 minute tutorial to help you decide if you need to use subject heading/thesaurus searching. You will need your university username and password to login to Blackboard.

Using database subject headings

See the links below for tutorials on subject headings by platform.

Using the CINAHL/MESH Subject Headings Feature in EBSCOhost – Tutorial

Ovid for EMBASE and Medline – Mapping in Advanced Mode on Ovid