The conference will take place on Highfield campus (the University of Southampton's main campus). This campus is leafy and green and you can enjoy the Valley Gardens adjacent to conference buildings. Highfield is easily accessible from the city centre and all of the conference rooms are within easy walking distance of each other.
Highfield Campus also includes a number of restaurants and cafes, the Nuffield Theatre for drama productions and the Turner Sims Concert Hall.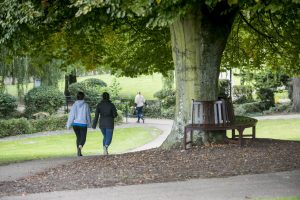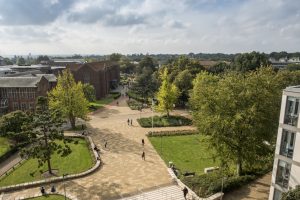 Registration, lunch and all refreshments will be available in Garden Court (building 40). The opening and closing ceremonies, and all plenary sessions will take place in the 'EEE' building (32). Parallel sessions will take place in the Nightingale Building (67) and the Life Sciences Building (85).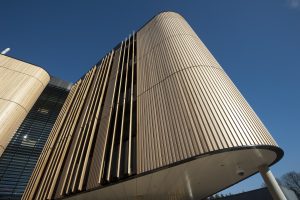 The Conference dinner
The conference dinner will take place at St Mary's Football Stadium, near the city centre, on Friday 25th August. St Mary's Football Club is one of the top football teams in the country and are in the UK's premier league. The dinner will take place in the Mike Channon suite and will include the opportunity to see the pitch (and take some photos!). There will also be an opportunity to take tours of the stadium and this should be booked at time of registration. There will also be a ceilidh band to teach us some Scottish dancing! If you would like to attend the conference dinner, please add it to your basket upon conference registration.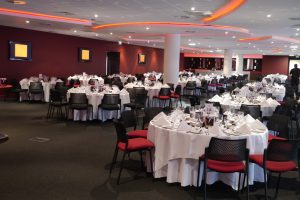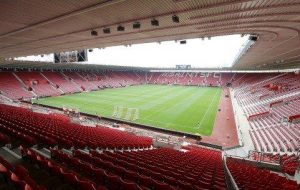 Accommodation
As part of the conference package, we are offering 3 nights' accommodation in ensuite rooms in our Glen Eyre university halls of residence, breakfast included. This should be booked at time of registration. Glen Eyre Halls are about 10 minutes' walk from the main campus. Find more information on our accommodation page.
Local hotels in all price ranges are available. Hotel accommodation should be booked separately from the conference registration but we are happy to make local recommendations. Please see our accommodation page.