---
Due to the novel coronavirus pandemic which has spread to the UK, The University of Southampton has shutdown normal campus-based activities for the time being and after Easter we will be using digital teaching solutions. At times like these we need to reassess our priorities and adapt to the environment we now find ourselves in. Something that has become apparent to me, as I observe the world rapidly changing/adapting around me is that activities promoted by the open research and research data teams in the Library Research Engagement Group are more important than they have been before.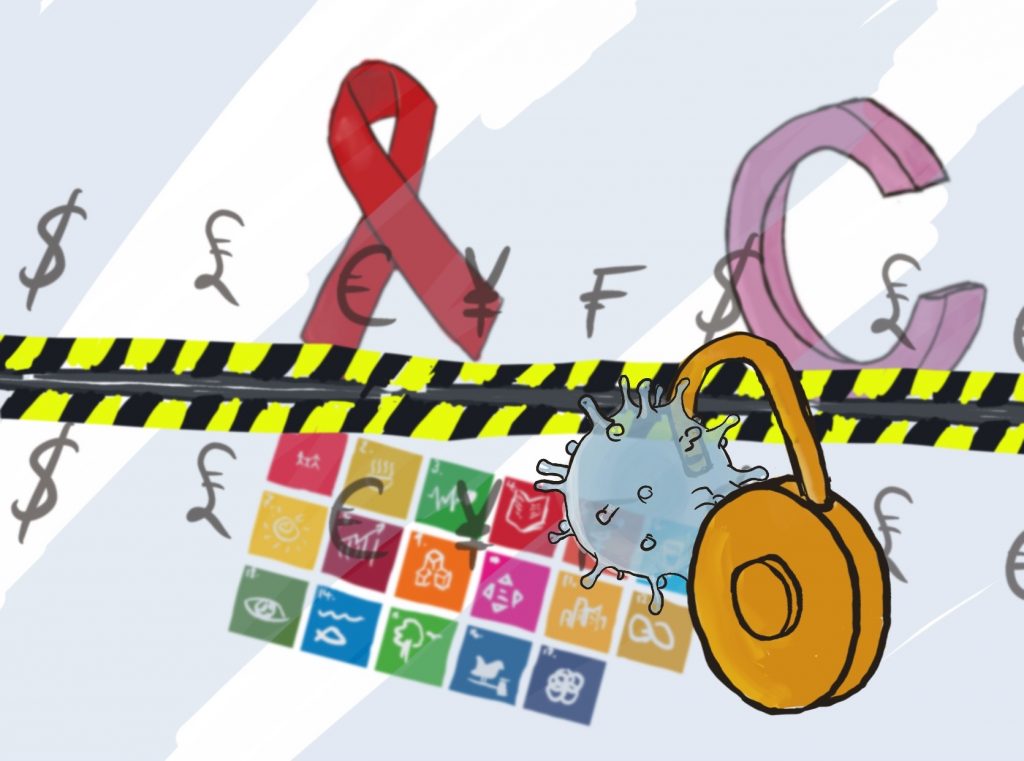 The University of Southampton has been advocating the removal of research from behind academic journals publishers' paywalls for decades. We all have our reasons and perspective on why our research should be more openly available, and no one argument is any more valid than the other, but recently Publishers have come across a new argument and responded. In the wake of the novel coronavirus, named COVID-19, many publishers have dropped their paywalls for content related to the outbreak. On the face of it, this is very progressive and philanthropic. Clearly, this move does make those publications more relevant and attractive to authors, which will in turn generate copy that can be charged for. However, let's not be too cynical – the motivations are likely to be humanitarian. Full disclosure: I worked in publishing once upon a time and would have advocated on humanitarian grounds and I know many wonderful ex-colleagues would too.
But there is an elephant in the room…
The Publishers have dropped the paywall to ensure Researchers can rapidly read and respond to vital cutting-edge research in the peer-reviewed scholarly literature. *This* response to *that* problem is a tacit acceptance by the Publishers that their business model of encouraging authors to sign over copyright or an exclusive right to publish (unless they pay an inflated article processing charge (APC)) and locking research behind a paywall puts up barriers to rapid, interdisciplinary and international scientific progress.
There are other diseases and problems in the World (e.g. meeting the UN's Sustainable Development Goals) that need addressing and there are even things that could hugely improve our lives that haven't even been thought of yet. Mixtures of blue skies thinking and serendipity have been responsible for massive leaps forward in human technology. The UK government have just announced additional funds for blue skies research, it's now our responsibility to increase serendipity by removing research from behind the paywall.
The next time you go to publish, think about how you are going to remove content from behind the paywall. For more information on the repository (green) and publisher (gold) routes, see the Library Website.
This article mainly focusses in on academic journals publishers, but as an aside, books publishers have also been making COVID-19 related eBooks free to read.
RESOURCES LINKED TO THIS ARTICLE:
Live feed of news articles and research on COVD-19 https://www.scitrus.com/special/novel%20coronavirus%20outbreak/
https://www.who.int/emergencies/diseases/novel-coronavirus-2019/global-research-on-novel-coronavirus-2019-ncov
A list of Publishers and Journals making COVID-19 articles free to view, taken from Public Health England Knowledge & Library Services (20/03/20)
British Medical Journal
The BMJ has produced a special issue on the topic, and is providing free access to BMJ Best Practice topics, including coronavirus, SARS, and MERS.
CABI
Free access for three months is available to 17,000 relevant records on coronavirus from Global Health and CAB Abstracts databases, including content on epidemiology, prevention, and control of SARS and MERS, and research on animal coronaviruses. To gain the access visit the Global Health website, go to 'login' and follow the registration instructions and copy and paste voucher code CV10YLTW42E3 into 'redeem a voucher' section.
Elsevier Novel Coronavirus Information Center
This resource contains guidance, clinical information, some specially written for this purpose, including access to research articles in Elsevier journals. Other types of content include downloadable patient education resources, nursing care plans and skills, and links to global public health authorities and national health ministries.
Journal of Medical Virology: Special issue: 2019 Novel Coronavirus origin, evolution, disease, biology and epidemiology: Part‐I
Mary Ann Liebert, Inc.
This publisher has made a collection of articles from the journal Health Security, freely available.
Nature
This is a collection of infection-related articles.
New England Journal of Medicine
This is a collection of articles and other resources on the 2019 Novel Coronavirus outbreak, including clinical reports, management guidelines, and commentary
Preprints
These two servers – medRxiv Health Sciences and bioRxiv Biology – provide open access to preprints of preliminary reports of work that have not been peer-reviewed. They should not be relied on to guide clinical practice or health-related behaviour and should not be reported in news media as established information.
UpToDate
All UpToDate topics are updated as new evidence becomes available, and a peer review process is complete. UpToDate has produced a Coronavirus topic, in English and Chinese, and they have curated a list of novel coronavirus guidelines from global and national agencies such as Centers for Disease Control and Prevention, European Centre for Disease Prevention and Control, World Health Organization, and other public health organizations.
Wiley
This is a collection of freely-available research, book chapters, and entries to major references.
Reflections on Open Research during a Global Pandemic