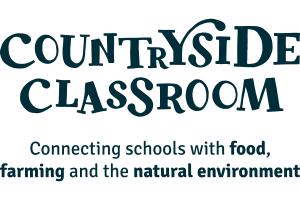 Countryside Classroom –This website is focussed mainly around teaching about food and the natural environment, but has a vast amount of teaching resources incorporating all curriculum subjects and key stages, as well as activities suitable for EBD or SEN pupils. There is also an interactive map detailing good places to visit, and information and links about useful organisations under 'People to talk to'.
OPAL – OPAL are particularly renowned for their surveys, which enable pupils to learn outdoors whilst contributing to actual scientific research. There are downloadable recording sheets for the different surveys which can be completed as a class, the most recent being the Polli:Nation initiative which schools can sign up for. There are also education packs aimed predominantly at primary school children, containing outdoor activities (most are ideal for woodland habitats) many of which have before and after classroom based activities as well.
Nature Detectives – The Woodland Trust's 'Nature Detectives' constantly creates new  outdoor and nature related activities that can by searched by age range, season, type and topic. For schools there are also other resources such as the Outdoor Learning Pack, which is ideal for starting in outdoor education – it contains guidance on teaching outside, assessment, risks and activities, including ideas for literacy and numeracy. There are also some lovely booklets you can print out for pupils to fill in and information on free trees for schools, including a 'KS2 resources for you tree pack' that you can download to complement any trees you may plant. Schools can also sign up to the Green Tree Schools Award or download an Assembly plan containing a flexible script and presentation called, 'The Man who Planted Trees'.
YPTE –The Young People's Trust for the Environment has several comprehensive sets of lesson plans on environmental and sustainability topics from the curriculum, covering areas such as plants, life cycles, classification and evolution. Each plan states the year group it is suitable for, and contains presentations, activities and sometimes worksheets for multiple lessons on the topic. For instance 'Animal, including humans: Year 3' contains a presentation and lesson plan (designed to be split down into multiple lessons) that fully covers this area of the curriculum, including activities and two worksheets.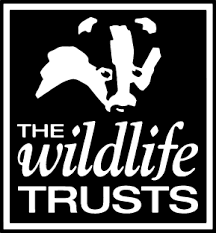 Wildlife Trust – Wildlife Watch is part of the nationwide wildlife trust organisation, and is a great website for children to explore by themselves to learn about wildlife, habitats and seasons. The educational resources section for teachers has a range of guides and videos for environmental activities. Those that stand out include a feature which easily enables you to make your own spotting sheet (so you can tailor it to what you are likely to find in your school grounds or nearby green space for instance!), a guide to creating a mini meadow (ideal for school grounds, the activity suggests using part of a playing field but you could also use pots and planters), and garden watch (a possible homework activity that can be done in gardens or other green spaces).Curriculum links: Medium – Nature Connection: High – Activity Formats: Outdoors and Online.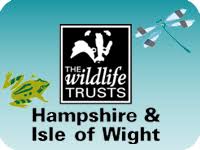 Hampshire and Isle of Wight Wildlife Trust –The local areas wildlife trusts provide resources specific to an area. For Hampshire and the Isle of Wight most of the activities and information are based around beaches and the River Itchen. Types of resources include spotter sheets, games, worksheets, a role play scenario and an activity guide. Topics include the history of the Itchen, adaptations, habitats and classification.
RSPB –The RSPB's teaching resources are split into three categories: Outdoor, Classroom teaching and TES resources. The outdoor section contains spotter sheets and ID guides, activities for making various wildlife feeders, homes, watering stations, and your own wildlife detective equipment. The classroom section provides three engaging lesson plans with downloadable resources which can also be found on the TES site, along with other free resources including a book and games designed to aid bird identification skills such as bird top trumps! These are especially useful for taking part in the Big Schools' Birdwatch.
Wild Time Learning –Part of the Wild Network. You can filter the activities down by location, duration, age, and 'learning tags' (the topic you want to teach). There are a lot of good ideas for taking numeracy outside, as well as crafts, orienteering, science and literacy.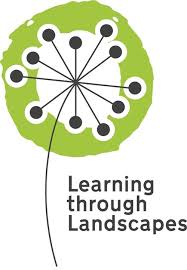 Learning through Landscapes – Learning through landscapes have a vast range of resources you can search through, including lesson activities, DVDs, advice sheets, and information on training, conferences and funding. A lot of these are free to access and download, though some (such as publications and INSET days) do require payment. The 'Playtime Revolution' is a free staff training resource consisting of a downloadable workbook and a series of videos that address topics such as the benefit of outdoor play, understanding risks and viewing weather as a resource, rather than a barrier (using a case study from wet and wintry Scotland!).
Field Studies Council –The Field Studies Council (FSC) produce some great resources for teaching about wildlife outside for primary and secondary schools (there are also geography resources for secondary), and are particularly renowned for their fold out ID charts (these average at around £3). There are also free online resources for KS4 and A-Level, including some useful sections on urban ecology and undertaking fieldwork in urban green spaces, such as school grounds, parks and gardens.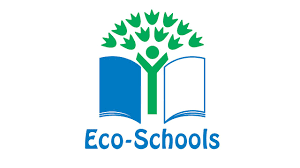 Eco Schools – Eco Schools is a global project working on environmental education in schools. Their website has lots of information about different possible projects your school can undertake to be more eco-friendly. It is currently the largest environmental schools programme in the world, and is well worth looking at!