---
Written By Vicky Fenerty, Research Engagement Librarian
To support Open Scholarship across the boundaries of Higher Education (HE) and Cultural Heritage Institutions (CHI), the British Library hosted their 2nd "Open and Engaged", a one-day conference during International Open Access Week. With leaders and influencers from the British Library, National History Museum as well as Trinity College Dublin , the day hoped to examine obstacles hindering open scholarship, combined with real life examples in breakout sessions, finishing with by an open panel session to identify where change could break down barriers to promote research for all.
Liz Jolly, (Chief Librarian, British Library) welcomed us and explained about the shared repository they had created with partners using Open source software . It is still in beta but they are hoping it will enable not just enable new content but allow connections to be made – opening out all the resources that are shared. There will be a shift from unique local collections to content globally in multiple formats as they work towards their Living Knowledge Strategy.
Helen Hardy (the Digital Collections Programme Manager, National History Museum @NHM_Digitise) gave us an excellent overview of the work they are doing using Hardware and Software innovations to enable the large scale digitisation and metadata of some of the collections they hold. With their own research audience, there are over 300 scientific researchers on their staff as well as the many visiting researchers and public and over 80 millions items in their collections, they have to innovate to scale up previous manual processes. Using the Data portal to showcase their collections, they are working towards an "Open by default" approach.
This data is being used across the world – there have been 240 million unique downloads from the portal. In addition to showing impact via citation data, Marian Hill is using the images to create insect collages. In future, they want to create track usage and impact more successfully, integrate ORCiD, allow transparent annotation to correct errors and many more longer term plans which will feed into the SYNTHESYS+, a final iteration of previous projects which lay the foundation for DiSSCco which ultimately will see the digital unification of the collections form 115 European Museums in 21 Countries using common curation and access policies and practices.
Mark Sweetman (Asst Professor from Trinity College Dublin) spoke about the Cultura project which aims to bring together providers and users of digital cultural heritage collections as well as creating communities that will increase and enhance engagement with these collections. Using the principles of Relationship building, Reciprocity and Respect, they worked with partners using a User Led Design approach to create an adaptive interface allowing personalised information retrieval and presentation. They have digitised the 1641 depositions as a unique Irish collection, transcribed them using Text Encoding Initiative guidelines to provide a searchable resource. There were some challenges – 41 different spellings of a Barony in County Cork and this review looks in depth into this initiative.
There were 3 parallel session: "Open Collections and Impact"; "Accessibility and Inclusive design for open content" and "The cost of images". Open Collections and Impact included case studies from Birmingham Museums Trust, one of 5 institutions who have opened their "out of copyright" images for free download. A relatively new trust formed out of the council, their aim is to engage and inspire. With this in mind and conscious of the cost, confusion of licences and discoverability of their collection for researchers (which includes some of the finest Pre-Raphaelite paintings in the world) they have opened their digital asset management system to the public.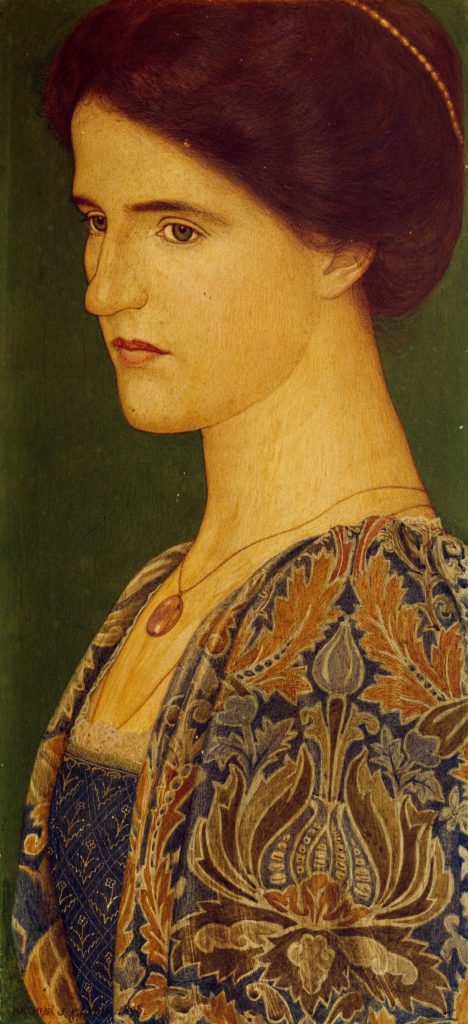 Linda Spurdle, (Digital Development Manager) has led on this work and talked about the ongoing efforts to engage the community with this resource through Remixes, Workshops and Competitions. With only 5 curators for over a million items, they are conscious that most of the collections are under researched but are actively looking for academic researchers to work with them to unearth more treasures.
Another case study was from the National Wikimedian from the National Library of Wales. Jason Evans explained that by uploaded 17,000 images to Wikimedia Commons there has been a 50% increase in the images being used in Wikipedia articles so massively extending their reach. They are now using Wikidata, which is a central storage area for the Wikimedia sister projects. Each item or property has a unique identifier. Douglas Adams is Q42!. This has enabled them to use connecting tags on their digitised Landscape collections so connecting to other sources of material, references and other external collections.
Open and Engaged 19 closed with a panel discussion chaired by Dr Andrea Wallace (University of Exeter) with Torsten Reimer (Head of Research Services. British Library) standing in for Dylan Law for the Arts and Humanities Research Council. Kathryn Eccles ( Oxford Internet Institute) and JD Hill, (Research Manager at the British Museum). They were asked to talk to "How can higher education and Cultural Heritage Institution (CHI) better work together to ensure the success of Plan S and open scholarship. Highlights from these discussions:
CHIs are experts in "access", experts in "meaning making" – using objects to start and end conversations/engagement. We need to collaborate, communicate, improve findability, trust and audience building. We can do this through
Linked data, providing multiple access points – improving trusted organisation status through open partnerships
Listening to impact stories from CHIs – on how to build and grow user/communities – hackathons, co-production of new content – playful is good
Re-use – demonstration of digital literacy, open about reasons for withholding data
Remember different audiences – yet to reach/Global South
Plan S is just another OA policy, there will be more and if you don't have to be funder compliant – not such demand on your resources. CHIs good at access. HE good at Open (REF OA policy), need to learn from each other. AI/Machine learning will have impact on how we use technology, need to engage users and researchers more.
Arts and Humanities wanted longer consultation for Plan S as more impact on scholarly comms model. Because of rapid change – there is no broadly supported alternative model – will there ever be? Academics are key to changing this.
University libraries need to raise their voices with backing of VCs to change publishing model and costs as not sure how much Plan S will cost HE? Who will see the benefits?
Positive change from DORA on hiring – one university is asking applicants to highlight 3 best papers (regardless of publisher/Journal Impact Factor) to explain their skills and potential.
Working in HE, this opportunity to connect with researchers, archivists, curators has made me reflect on how we can learn form CHIs on improving our "access" having nailed the "open" (ePrints at Soton) We have experts at the University of Southampton Library – our Archives and Special Collections team as well as our newly formed Digital Scholarship team. We are surrounded by researchers who can help us re-imagine the treasures we have for a much wider audience.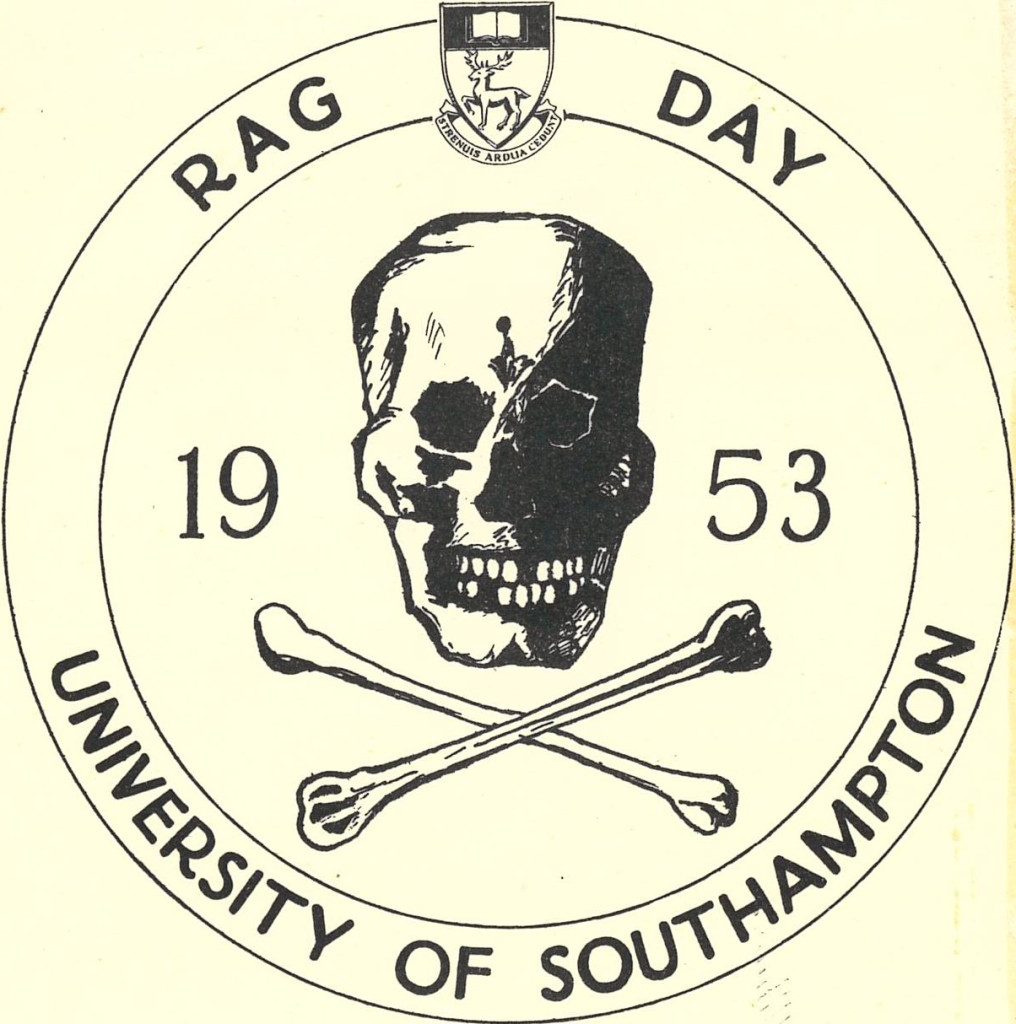 Further notes on parallel sessions from my University of Southampton colleague Stuart Dempster:
Accessibility and inclusive design for open content: Tom Scott: Wellcome Collection t.scott@wellcome.ac.uk
Physically and digitally, create opportunities between the connections thought provoking content. Helping great ideas to thrive. Access, diversity and inclusion integral to our objectives. KPIs cited. Digital is not a marketing tool, digital activity is Wellcome Collection.
Design and build unrestricted access. Designing accessible service that makes sense to people supports goals and objectives.
We talk to a lot of people. Don't ask what they want. Sit down and sketch out how they work (outside the digital space). Testing ideas every two weeks, Team sport. Number of contacts (talk to end users)
Sketch out and draw their research problems and bring in materials, Derive common themes and ideas. Derive two things – personas and how to engage with services offered.
Telling stories digitally: introduce new perspectives. Tell interesting stories, know to be true because the collections we hold. Illustrators produce artwork. Different ways of engaging, weekly comic.
Guest editors, worked with a poet find five people, and surfaced ideas/perspective. 'In my own words' (voices to people with limited experience of disability. Five disabled artists and writers, a day in the week).
Digitisation programme: 300k items 43 m images. Internet Archive. Modern archives, Manuscripts. Art works. Amplify. Open licence.
Digital Platform – Data, Experience and Preservation. Good platform overview. Better reading experience. Flickr through it. Read through it. Always improvements. Printed materials, OCR data and put into Alt text . Google can see it and index it. You can listen to it. OCT used as alt text. Unified search. Contextual discovery. Test each component against accessibility components. Dashboard to make sure. For machines too using API, licence openly. IIIF a big one. Plugin tools, works across libraries, using MIT licence. RFC 002 on GitHub.
Ben Watson, Accessibility Information Adviser University of Kent
Disclosed disabilities. Cannot solve problems individually. Requires folks to come and disclose esp. International students. Strategic interventions, Moving from Equality to Liberation. Sept 23rd Public Sector Web Accessibility Regulation (auditing software to pars content). Reasonable adjustment codified.
Doing the little bit of heavy lifting at the beginning. Apply WCAG. POUR: Accessibility Principles. Mobile vs tablet devices. It's about good design. Screen reader, structure in a sensible way.
OA criteria: need to say how it is accessible. Top five things you can do on the UK website. Hyper link use plain English. Prioritised reading lists (time based). Microsoft Word Accessibility Checker.
Blackboard Ally – accessibility score for content. Every document gets served up in a variety of ways. Audi MP3 format. Document formatted essential to enable Blackboard Ally. Inaccessible PDF converted to audio. More on how you can do this
Open Access week 2019: Forging new routes to Open Scholarship for HE and Cultural Heritage Institutions