New Blood in Contemporary Cinema: Women Directors and the Poetics of Horror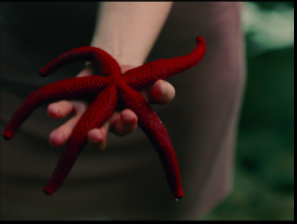 Professor Patricia Pisters, our speaker, is a Professor of Media Studies with specialization in Film Studies from the University of Amsterdam. She gave this seminar online on 10 November 2020 to a large number of attendees from all over the globe.
Since the turn of the millennium, a growing number of female filmmakers have appropriated the aesthetics of horror for their films. In this book, Patricia Pisters investigates contemporary women directors such as Ngozi Onwurah, Claire Denis, Lucile Hadžihalilović and Ana Lily Amirpour, who put 'a poetics of horror' to new use in their work, expanding the range of gendered and racialized perspectives in the horror genre.
Exploring themes such as rage, trauma, sexuality, family ties and politics, New Blood in Contemporary Cinema takes on avenging women, bloody vampires, lustful witches, scary mothers, terrifying offspring and female Frankensteins. By following a red trail of blood, the book illuminates a new generation of women directors who have enlarged the general scope and stretched the emotional spectrum of the genre.