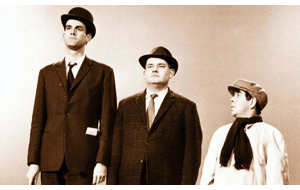 Amongst all the fuss about the recent Great British Class Survey (GBCS), a collaboration between social scientists Professor Mike Savage and Professor Fiona Devine of LSE and University of Manchester, and the BBC was the interesting observation that the group at the bottom of the social class structure are what the survey's authors call  the "precariat" (or precarious proletariat). This group – the most deprived of the lot –  makes up 15% of the population, its members earn just £8,000 after tax, have average savings of £800, and are extremely unlikely to go on to higher education. Elsewhere Guy Standing has argued that what he labelled as the precariat is the "new dangerous class" while some others on the left have argued that "We are all the precariat".

In the Work Futures Research Centre we were interested in the GBCS and the debate surrounding it because of what it told us about workers, different forms of capital and the enduring relationships between work and class. We were especially intrigued by the concept and delineation of precariat particularly the idea that these workers might be on limited, short term or zero hour contracts, those who experience maximum job insecurity.
Working as researchers in academia we are all too aware of the job insecurity of our own profession (in 2010/11 HESA data showed that 68.9% of research staff were on fixed term contracts, continually chasing new research jobs and experiencing redundancy and disruption). But we are also aware of research and commentary that suggests that a rise in freelancing work and especially the 'micro-gig' is a new way of working that is welcomed by employers and some employees.
Are these micro-giggers also the precariat?
On one hand, short term work or freelancing offers freedoms – to manage time and work life balance – on the other these 'gigs' often come with lower pay, reduced benefits (no sick or maternity pay or leave entitlement) and produce what look like very precarious working lives.
It is suggested that casual work is no longer the sole occupation for the unskilled (think dockers and agricultural labourers) and is becoming the preferred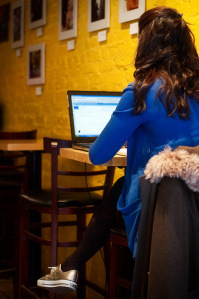 employment mode for professionals such as laywers and skilled technical workers. Reportedly, gig working is the major shift in working patterns of this century. This new mode of work even has its own nomenclature – this is the 'Freelance Nation' and 'Generation flux' and has spawned various websites (http://fiverr.com and www.elance.com) devoted to supporting 'gig' working.  In addition it appears that more of these new freelancers are women which we might expect as women often cluster in part time employment, but some writers suggest that this represents a rebalancing of work – that women have an answer to austerity and the economic 'mancession'.
What does all this mean for Work Futures?  I'm not sure. Clearly we are living in very interesting, changing times.  There are issues here – about class, casualization, gender and employment.  All things that matter to those of us interested in the future of work.
References
Savage M, Devine F, Cunningham N. et al. A New Model of Social Class? Findings from the BBC's Great British Class Survey Experiment. Sociology 2013 vol. 47 no. 2:219-250
Standing G.  The Precariat: The New Dangerous Class. London: Bloomsbury Publishing, 2011