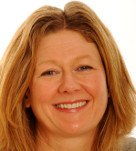 This month's Work Thought blog post is provided by WFRC Chair Professor Pauline Leonard.
As we leave the trappings of seasonal celebrations behind us and tip headlong into another 'new' year, I find myself pausing to think:  just what was achieved last year in terms of improving issues of gender equality at work?  In many ways I feel it can be viewed as really quite a productive time: the period immediately after our publicpolicy@southampton event on 'Gender Equality at Work: How far have we come and how far have we got to go?'  held at the House of Commons on the eve of International Women's Day 2013 saw the publication of several high profile policy reviews, well covered in the national media, which pushed gender workplace equality thoroughly into the public eye.  So far so good-but did the reports contain any hope of positive change?
The Fawcett Society's excellent report 'The Changing Labour Market: delivering for women, delivering for growth' openly questioned the current Government's plans for growth. In short, it argued, this is leaving women behind: 60% of 'new' private sector jobs have gone to men, whilst almost 3 times as many women as men have become long term unemployed in the last couple of years. Even more worrying is their warning that the worst is yet to come: although women have already borne the brunt of cuts to the public sector workforce, some 75% of these are still to emerge.
No good news there then! Then, there was the House of Commons' own report produced by the Business, Innovation and Skills Committee on 'Women in the Workplace'. This noted the fundamental right of all of us to reach our full potential at work, and acknowledged the sheer waste in individual, social and economic terms if this does not happen. The use of 'if' here is of course somewhat whimsical: 'that' would be a more accurate conjunction. For of course, as the report goes on to confirm, after 40 years of legislation, equality of pay has not been achieved, as the gendered stereotypes governing jobs, childcare, opaque pay agreements and domination of men at senior levels continue to describe the UK's labour market.
So, same old, same old! The Institute of Public Policy Research exploration of the promises of gender equality in their report 'Great Expectations' argued for a rather different approach. The chapter on women in work-entitled 'False Promises'- intelligently suggested that the usual measurements of equality-employment rates, average pay and advancement to senior positions-are misleading. Rather, what needs to be tackled are the underlying causes of women's disadvantage, particularly the poor quality of work at the bottom of the labour market and the impact of women's primary responsibility for care on their employment prospects.
These are only three reports of many which appeared last year: the Centre for Women's Democracy produced another eye-popping expose of 'Sex and Power' and the ways that the UK is run by men; the European Institute for Gender Equality produced an Index which revealed how work operates to the detriment of women across the labour markets of Europe, and the Women's Resource Centre raised serious questions about the Government's commitment to women's equality here in the UK. Further, the relentless findings of the year's many reports were joined by a continuous stream of evidence about discrimination produced across the media, both mass and social.
On reflection then, it was certainly a noisy year! And from this I draw some glimmers of hope for 2014. My new year's resolution?  Keep the pressure on! The Work Futures Research Centre will be contributing to this with their sponsorship of Professor Curt Rice as one of two high profile speakers at the prestigious Campbell Lecture  on March 19th  2014. Curt Rice is a Fellow at the Netherlands Institute for Advanced Study. From 2009–2013, he served as the elected Vice Rector for Research and Development (prorektor for forskning og utvikling) at the University of Tromsø, where he is a professor of linguistics.  He tells us that his talk will argue that the core challenge to improving gender balance is finding ways to overcome implicit bias. We can't wait to hear more…
---
You can book your place at the Campbell Lecture here.