There are many brilliant organisations out there that host visit days, run outreach and coordinate schemes based around outdoor and environmental education.
Here are a few that we've had personal experience with over the course of our project, click on the title to open the organisation's website in a new tab.
Hawthorns Urban Wildlife Centre – Situated on Southampton Common and walkable for many schools, the Hawthorns Urban Wildlife Centre is an ideal environment for studying nature, with a beautiful wildlife garden, trail and pond that can be used for dipping, as well as an indoor learning centre. Access is free for self-led groups, or the Education Officer can lead activities at the site or in schools, which can be based on the curriculum.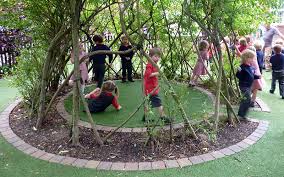 Trailblazer – Trailblazer is Hampshire County Council's outdoor learning scheme that is also open to Southampton, Portsmouth and West Berkshire. The scheme provides training, resources and ideas for outdoor learning across a broad range of curriculum subjects, aimed mostly at Primary schools. Trailblazer schools are also sent updated information, events, and news from other schools involved to help provide continuous support and inspiration.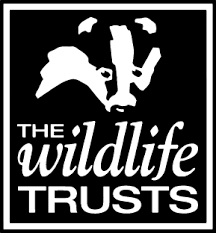 Hampshire and Isle of Wight Wildlife Trust – There are several wildlife trust nature reserves around Hampshire, and the HIWWT runs cross-curricular activities at these sites suitable for all Key Stages, or outreach sessions can be brought to your school. They can also walk your school grounds with you and give advice on how to improve them for wildlife education, as well as providing INSET and CPD sessions.
Hampshire & Isle of Wight Wildlife Trust are experts in outdoor education Children and young people should have the chance to have unforgettable experiences exploring and discovering nature. A hands-on connection with nature gives a much better understanding of the environment, as well as being fun! We have a lot of experience and knowledge in outdoor education and have a variety of services on offer. We host school groups on our reserves, we give talks at schools, and we also give courses in Forest School and its marine equivalent, Wild Beach, for teachers to expand their skill sets. Find out more in the link below: https://www.hiwwt.org.uk/Schools-groups
Sir Harold Hillier Gardens – Hillier Gardens has a designated Education Centre and Garden, complete with dipping ponds, allotments and sculptures, as well as access to the impressive woodlands and meadows covering the site. Visits are tailored to classes' needs and specific topic sessions are available for foundation stages, KS1 and KS2. Opportunities also exist for KS3/4 and further education, including sessions on teaching outdoors.
British Ecological Society – British Ecological Society was established in 1913 and is the oldest ecological society in the world. The aim of their work is so that nature and humans flourish in a world that is inspired by and surrounded by ecology.
They have some resources which are free for you to download! Incredible Creatures activity booklet and worksheets are designed for children around the ages of 7-11. Where can ecology take you? is a career leaflet available to anyone interested in a career in ecology.
SEARCH – SEARCH is a branch of the Hampshire Cultural Trust that provides educational experiences in a museum environment. Some of their curriculum based science sessions, such as 'Creature Features' and 'Habitat Explorers', enables children to engage with museum specimens of animals that they may not normally get a chance to see in the wild. This kind of hands on experience can raise awareness of the biodiversity that actually does exist in the UK, aiding learning and encouraging enthusiasm for wildlife.