A new interdisciplinary project aims to help young people with the transition from school to work.
The project entitled Digital technology, learner identities and school-to-work transitions in England and Germany, will run from February to October 2013.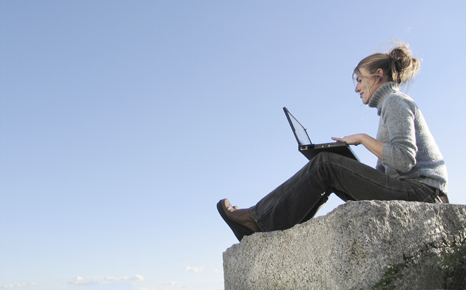 An interdisciplinary working group will explore the role of the digital technology in the formation of learner identities, learning cultures and in school-to-work transitions and a series of seminars with national and international speakers are planned. The ultimate aim remains to develop a research proposal to the Economic and Social Research Council.
Southampton Education School's Dr Michaela Brockmann and Professor Alison Fuller, alongside Professor Susan Halford and Professor Pauline Leonard in Social Sciences, have received an award from the Faculty of Social and Human Sciences' Strategic Interdisciplinary Research Development Fund.
Dr Michaela Brockmann is also the English partner in the large EU Leonardo-da-Vinci Project, 'Retail Sector Competencies' (ReSeCo): Developing self and social competencies in vocational training for the retail sector, co-ordinated by Professor Matthias Pilz at the University of Cologne and involving partners in Germany, England, Poland and Italy.
This project aims to develop the personal and social competencies of young people and to help facilitate transition from school to work. One of the key outcomes will be a module handbook for use in colleges across Europe.
Contact Details:
Further details can be found on the WFRC website: www.southampton.ac.uk/wfrc/
Please contact Dr Michaela Brockmann M.Brockmann@soton.ac.uk for full details of all events.
Useful DOWNLOADS:
Seminar 1: Introductory Session
Seminar 2: Practitioner Perspectives
Seminar 3: Perspectives of Employers in the Field of IT
Project details available here.