By Lisa Then, Public Policy@Southampton Co-ordinator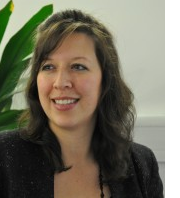 The Public Policy@Southampton Team was formed in October 2012 to increase the reach and impact of University of Southampton research.   With a remit to engage world-leading research with key policy makers, I organised the inaugural Public Policy event 'The Policy Implications of Austerity on Active Citizenship' which took place in December at the House of Commons.  This sparked political interest due to the current climate and was notably attended by the European Commission, MPs and MEPs.
The recent Policy Commissions Competition has provided £30,000 for three significant research projects: 'Gender Equality at Work', 'Future Availability of Flood Insurance in the UK' and 'Fuel and Food Poverty among Older People in the UK'.  Additional support for this research from C2G2, Social Sciences SRDF, ESRC CPC, Ageing USRG and Population Health USRG has established cross-faculty multidisciplinary collaboration and I look forward to arranging successful impact and public engagement opportunities with them throughout the year.  In addition we are delighted to be the proud sponsors of the first University of Southampton TED X Conference  which will be live-streamed nationally as part of the University's Multidisciplinary Research Week.
We are eager to make further links with USRG members to support innovative research across disciplines to address global challenges in accordance with the University Strategy.  A 'Pathways to Impact Strategy' can be viewed on our website and we invite researchers to view this and discover ways which we can assist with their research impact.  The profound work of the Work Futures Research Centre is of key interest and we invite researchers to share their work on our external facing blog.
Please visit publicpolicy.southampton.ac.uk for further information and follow us on Twitter @publicpolicyUoS.