Innovators in Medical Education are more important than ever. Applicants for the MEIN Faculty Education Innovation Award had each responded imaginatively and successfully to an educational need: some necessitated by the challenge of teaching during a pandemic; others enhancing student and staff experiences through a range of initiatives including online Arabic classes for students, wellbeing support, near-peer teaching, workshops, events and social media campaigns. The judging panel were excited and encouraged to read about so many innovative and impactful projects, and the impressive work going on across the faculty led by both staff and students.
Judges considered the purpose, originality, impact and sustainability of each initiative, and after lengthy (and enthused) discussion ultimately chose 'A Novel UK medical school Dermatology attachment' as the winning entry. Congratulations to the team involved! As the MEIN Innovation Award winner, Dr Caroline Murray shared her insights at the recent CHEP Festival of Teaching and Learning.
An overview of this project, along with the two entries selected as 'highly commended', is below.
---
A Novel UK medical school Dermatology attachment delivered remotely: a response to Covid lockdown (Winner)
Caroline Murray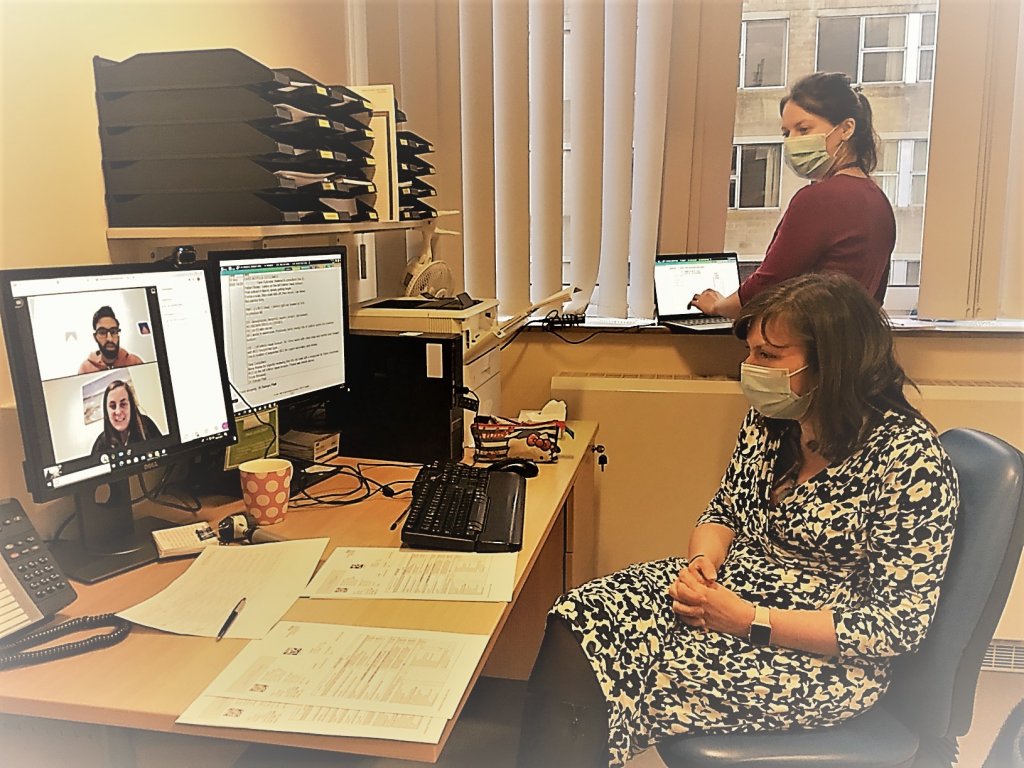 With students unable to attend the usual Dermatology teaching events and clinics this year, the attachment was re-imagined for online delivery. Striving to make students feel as welcome and involved as if they were there in person, the Dermatology team offered a programme of activities including highly interactive teaching sessions; immersive clinic tours; a collaborative 'Dermatology extravaganza'; and a formative assessment with a live digest. Student feedback was extremely positive and adaptations made will benefit future students.
Judges felt the vision for delivering "enthusiastic, inspiring, immersive, interactive teaching" had been brilliantly realised. The creative approach to existing tools such as Blackboard and Blackboard Collaborate gave students a range of meaningful, engaging learning opportunities. Especially, the steps taken to enable students to practise history-taking with patients in live clinics proved invaluable, and made this the first/only Dermatology department to offer an interactive attachment which included live clinical student-patient interaction.
---
BM6 Pocket Review (Highly Commended)
Maryam Hussein, Maariyah Ahmed, Haajar Elhalfawy, Fahim Syed
Over the course of the 2020-21 academic year, students in years 1-4 of the BM6 programme created a set of learning resources for the new BM6 students in the first year (Year 0) of the programme. These resources comprised of an Instagram page with bitesize review materials and mini teaching sessions via MS Teams during revision weeks. Students and staff worked together to create the materials which were designed to support new students in their revision of complex topics in the curriculum.
The judges were particularly impressed with the quality of the bite-sized materials on Instagram, which were engaging, fact rich and visually appealing. This project is clearly sustainable and has reach beyond the BM6 student population. In addition, the judges valued the evident student staff partnership which was instigated by this group of inspirational students.
---
Medical Education in a Time of COVID: Overcoming barriers of physical exclusion (Highly Commended)
Aiman Alzetani and Arjun Takhar
Faced with the challenges of teaching Surgery during the pandemic, the team used a variety of readily available software (Microsoft Teams) and basic audio/visual hardware (webcams, mobile phone cameras and built-in cameras in the operating theatres) to deliver a wide range of educational experiences. Live operating sessions were broadcast to groups of students, enabling two-way communication and engagement between teachers and students. These broadcasts increased the number of participants beyond the physical capacity in theatres and allowed students to be immersed in the clinical experience. The learning opportunities offered were supplemented further by the Knife to Skin podcast.
Judges were struck not only by the highly effective approach to teaching Surgery remotely, but the way its reach had been extended beyond the cohort, drawing in additional clinicians across a range of surgical specialities and offering a virtual work experience for sixth form students.
---
We hope there will be opportunities to share some of the inspiring practice highlighted across the applications at future events.