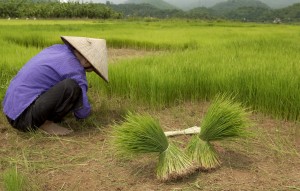 The University of Southampton will be celebrating the UN World Day of Social Justice with a special afternoon seminar on 'Labour markets in developing countries: what's new, what's old?' by Duncan C. Campbell, Director for Policy Planning in Employment at the International Labour Office (ILO).
The United Nations' (UN) World Day of Social Justice is held on the 20 February and aims to support efforts of the international community in poverty eradication, the promotion of full employment and decent work, gender equity and access to social well-being and justice for all.
In developing countries, labour markets play a central role in determining economic and social progress since employment status is one of the key determinants of exiting poverty and promoting inclusion.
The seminar is jointly organised by the Work Futures Research Centre and Sustainability Science at Southampton USRGs and forms part of the Multidisciplinary Seminar Series.
All are welcome to attend this free afternoon seminar. Refreshments will be provided. Please register at: www.unsocialday.eventbrite.com
The event will be live streamed at: http://www.southampton.ac.uk/wfrc
For the latest news, follow us on twitter @WorkFutures or @SustainScience