Brooke Owen – MSc in Foundations in Psychology, University of Southampton.
Like many people mental illness has had a huge effect on mine, my friends and my families live. As my mum battled with peri-natal OCD twice, my home environment was very open when it came to mental health issues. This allowed me to develop multiple coping mechanisms and have the confidence to seek help quickly when I became depressed and started having panic attacks. After I was put under the supervision of the Child and Adolescent Mental Health Services (CAMHs) and watching the incredible work of the mental health nurses looking after my mum my passion for mental health awareness was highlighted. This is what encouraged me to work towards a career as a clinical psychologist and volunteer at multiple mental health charities such as Relate and SolentMind.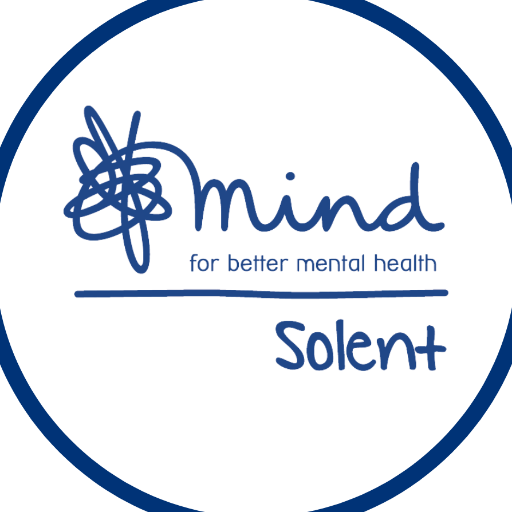 At SolentMind I volunteer as a Heads Up volunteers going to different schools in the Hampshire and the New Forest area to deliver mental health and resilience workshops. These workshops are aimed at students from primary age to university students with an emphasis on early intervention and are given by staff and volunteers who have lived experiences with mental illnesses. By tailoring each workshop for each different age group, it allows for us to appropriately inform and educate young people about mental health and coping strategies to manage their wellbeing. The need for these sorts of workshops is incredibly important for all young people.

In 2017 the NHS found over 10% of 5-16-year olds were identified as having a probable mental disorder. When we look at 17-22-year olds this increases to 27% of women and 13% of men. This clearly demonstrated that a huge amount of young people suffering with mental disorders. There tends to be a stigma surrounding mental illness which leaves many people feeling unable to talk about their problems or feel embarrassed to seek help. The workshops with SolentMind aim to break down this stigma. By talking about mental health and wellbeing with whole classes, we can ensure communication continues after the workshop has finished. Staff and volunteers talking about their own lived experiences also helps students get a better understanding of mental health issues, and not develop dangerous stereotypes about different disorders. It also allows for both students and school staff to ask any questions they are curious about or may have been scared to ask.
While staff and volunteers talk about coping mechanisms they have found particularly useful, we focus on 5 top tips to help maintain your wellbeing:
Eating- A balanced and consistent diet is essential to keep your energy going throughout the day and prevent burning out. Of course, treats are okay too!
Drinking- Drinking lots of water helps keep your body work well and maintains your concentration.
Exercise- Being active for 30 minutes a day helps to clear your mind and keeps you healthy. Doing this with friends and doing activities you actually enjoy will help you continue doing them and have fun.
Sleep- Nearly 59% of 5-22-year olds with a probable mental disorder report having sleeping issues. Getting enough quality sleep is essential for good mental health. Try turning your phone off an hour before you go to sleep for a good quality night's sleep.
Talk- If you don't feel well in yourself it is very important to talk about it. Talk to friends, family, pets or anyone who will lend an ear. Your GP and mental health charities are always there to help you and your mental health. The earlier you seek help the easier it is to get better.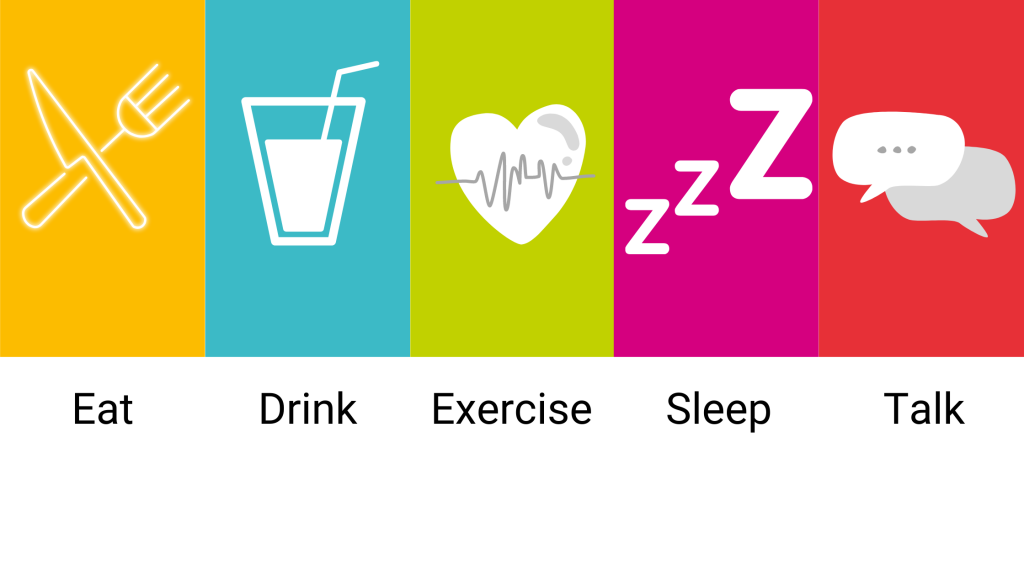 From Mind's Coronavirus survey (2020) they found 18–24-year olds reported worse mental health and wellbeing during the 2020 UK lockdown. 73% of students said that their mental health declined during the lockdown. This staggering data show how desperately university students need to provide more help with destigmatising mental health issues and a push on how to look after one's mental well-being. For more help and tips on how to look after your mental health as a student during COVID-19 visit the Mind website. More information about Minds Coronavirus survey can be found here too.